Chef Skills Course - Six Weeks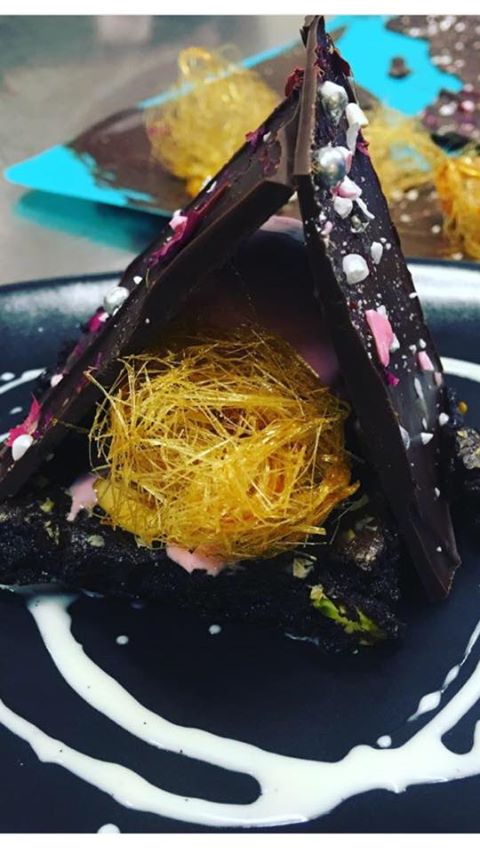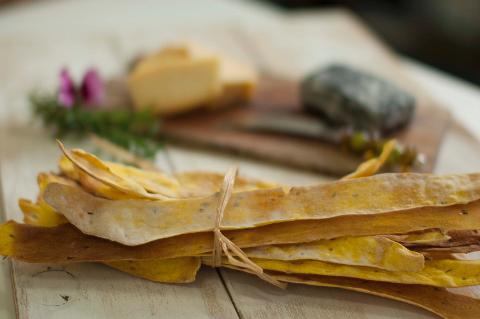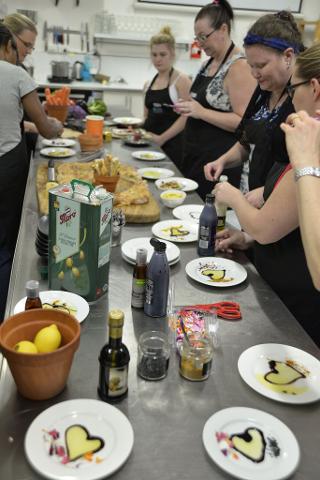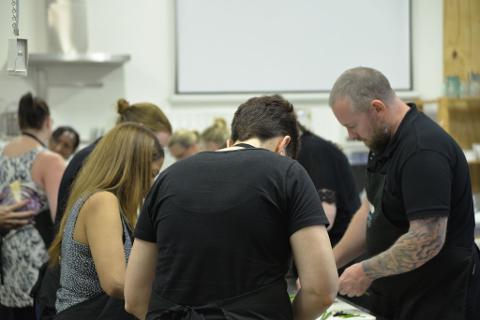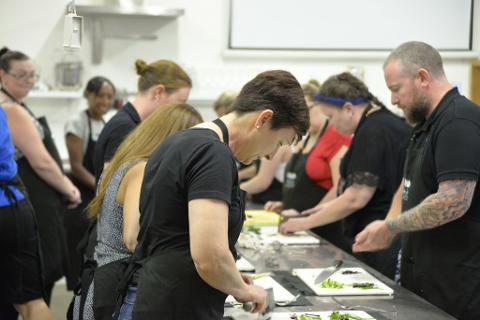 Duration: 3 Hours (approx.)
Location: Brisbane, Qld
Product code: VZ1009
Chefs
Skills
Course
Six
week
course
(runs six consecutive Monday (or Wednesday) nights from 6pm-9.30pm)
Suitable for all skill levels from beginners to advanced hands on, interactive cookery course, designed for those with a passion for cooking but are perhaps lacking the necessary skills or confidence to absolutely shine!
Perfect for entertaining at home, or perhaps you have visions of chasing a spot on MKR or MasterChef! Also perfect if you're starting your own food business such as a B&B, cafe, catering company, coffee shop or food stall!
We should not be spending hours slaving away in the kitchen, cooking can be fun, creative, fulfilling and rewarding. We will prepare show stopping meals based on the fundamentals of essential cookery techniques
but
you will learn how to simplify and adapt these skills to make meals which take minimal time or effort to prepare! The focus is on enjoying the experience, gaining confidence, and learning essential cooking and presentation techniques. Discover the art of:
Bread-making - focaccia, pizza, rolls, loaves, stuffed breads, rolls, pita and naan bread.
Sauces and Emulsions
Reductions
Flambés
Deboning and trussing
Preparing the perfect steak - rare, medium rare, medium perfectly every time
Overview of meat and fish cuts
Specialized fruit and vegetable cuts
Pasta Making: All types
Presentation skills. Garnishes and decorations
Knife and carving skills
Eggs - poaching
Sugar work
Ice cream
Pastry work
And so much more.......
ONLY $895......
More information:
The course consists of 6 lessons which run once a week for three hours over a 6 week period. Full payment of $895 or a 50% deposit will secure your place on the course. The full amount is due one week before the start of the course. You are welcome to book with friends or family. Please note the price cannot be discounted due to non-attendance, so should a lesson be missed for any reason, you may make it up another time provided we are advised. Classes are limited to 14 people to ensure participants get the most out of the course. Places are limited...book soon to avoid disappointment! Upcoming courses are displayed on our calendar or email us info@vanillazulu.com.au. We will endeavour to cover all content as listed above, but you will also be expected to practise a few dishes on your own at home should circumstances arise. YouTube videos may also be provided to cover some content we don't get to do hands on!